Airside Incursion Mitigation
The award-winning incursion protection and CAA compliance evidence system from Simplytrak
Designed and used by UK airport operators
What are runway incursions and how often do they occur
The CAA define a runway incursion as the following:
"Any  occurence at an airport involving the incorrect presence of an aircraft, vehicle or person on the protected area of a surface designated for the landing and take-off of aircraft."
Runway incursions have led to serious accidents with significant loss of life. Although they are not a new problem, with ever increasing air traffic, runway incursions have been on the rise. Worldwide safety and regulation bodies are working hard to see this trend reversed.
More details can be found here – EAPPRI European Action Plan for the Prevention of Runway Incursions
Read more about how the system works >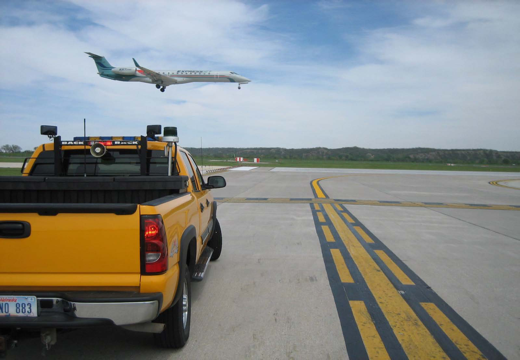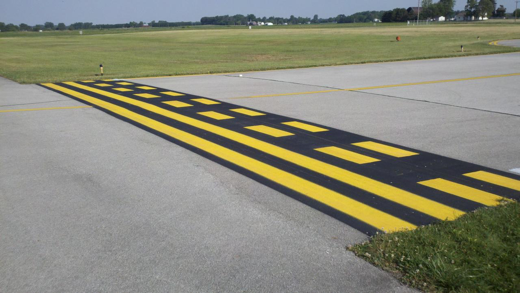 What our hardware system does to help prevent runway incursions
This affordable solution is installed in all airside vehicles and requires no external communications to alert drivers to potential incursion risks. Bespoke to each airport layout, the system includes visible and audible in-cab warnings and switches automatically to the new incursion boundaries in case of LVP. This effectively eliminates risk of incursions whatever the weather or light conditions. Air Traffic Control can also visually view the actual locations of airside vehicles. This eliminates risk of poor quality radio communication or drivers mistakenly reporting that they are in the wrong location when seeking permission to proceed.
Read more about how the hardware works to mitigate runway incursions >
Software that delivers a full suite of reports, alarms and alerts and covers many airport compliance requirements
Included software covers many airport compliance requirements and contains a full suite of reports, alarms and alerts to highlight potentially dangerous activity. This allows compliance officers and the tower to ensure safe operation of all airside vehicles 100% of the time.
CAA compliance checks can now be fully verified with full playback of all of the airside fleets' inspection and maintenance activity.
Read more about how the software works to mitigate runway incursions >